Pop Junkies Song List
The Pop Junkies have performed for hundreds of thousands of people at events & venues such as;
The Cloverdale Rodeo, Canada Day in Port Moody, Vancouver Art Gallery, Clark Freightways, Hard Rock Casino Vancouver, The Fraser Valley Food Truck Festival, the Edgewater Casino's Summerfest, River Rock Casino, Vancouver Fan Club, Cascades Casino Langley and the Starlight Casino in New Westminster among others. The Pop Junkies are professional, punctual and committed to making your evening a huge success.

Your event is important to us and you will be treated with a professional performance from set-up to tear down .
Event consultation will be ongoing and all efforts will be made to make your event a huge success.
Full PA & lighting systems as well as intermission DJ services are available.  
Here is a sampling of our songlist- new songs are always being added !!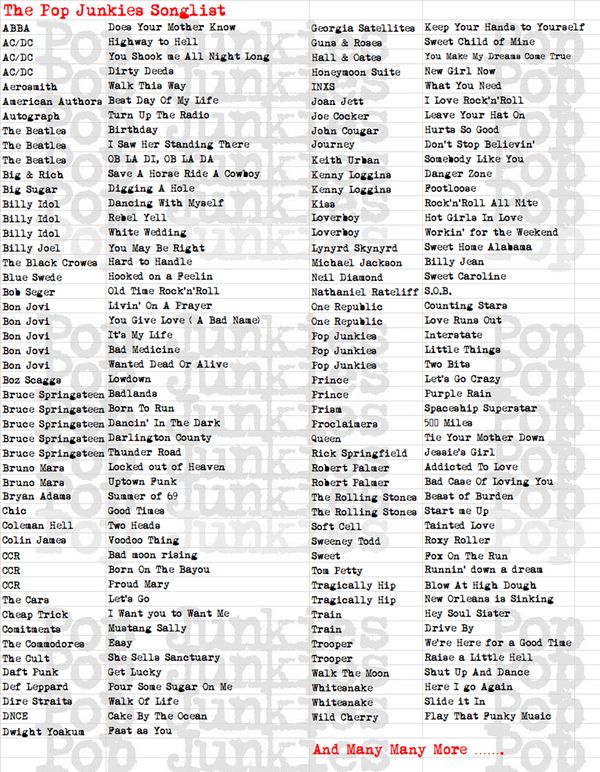 " The Pop Junkies are a top notch band that write and play great music, we love having them at Hard Rock Casino Vancouver…" –  Johnny "Rock" Defasio
(Vibe Manager) 
Hard Rock Casino Vancouver